Adoption / Rescue Trailers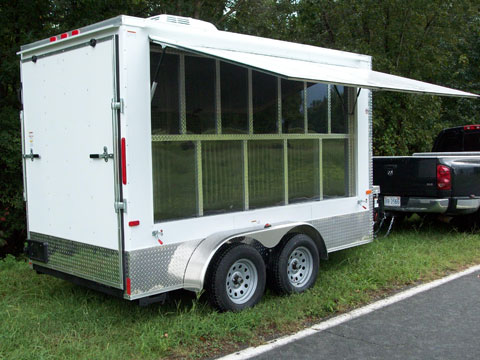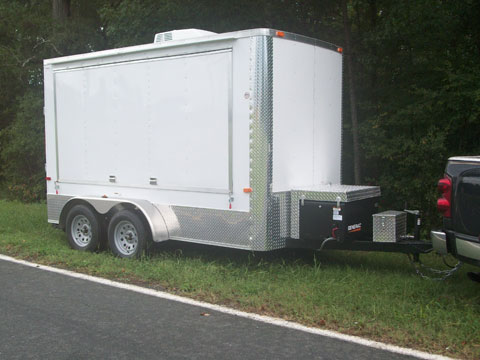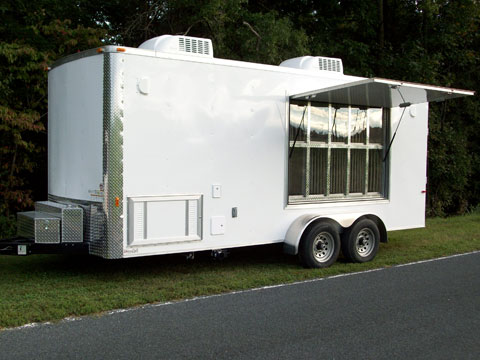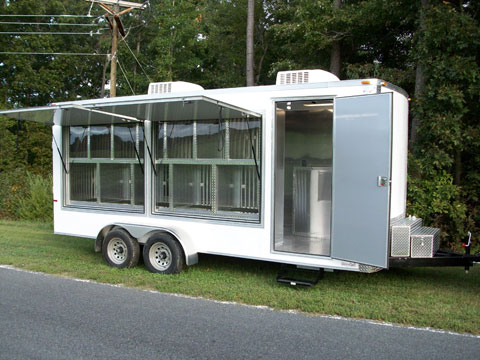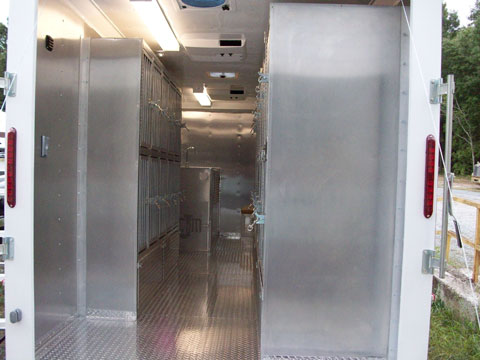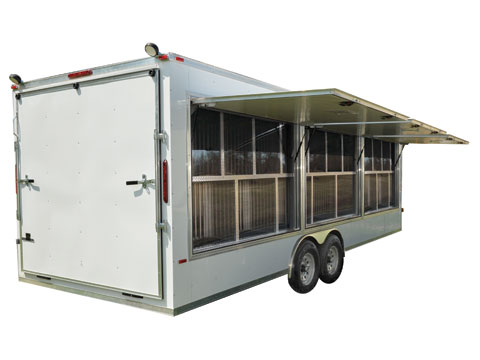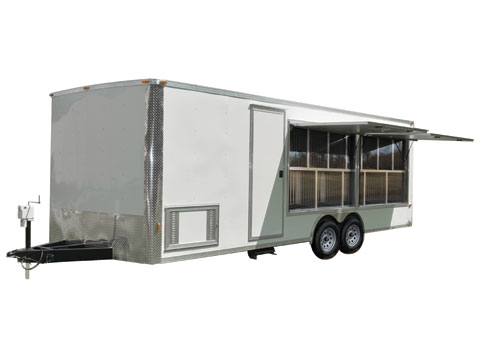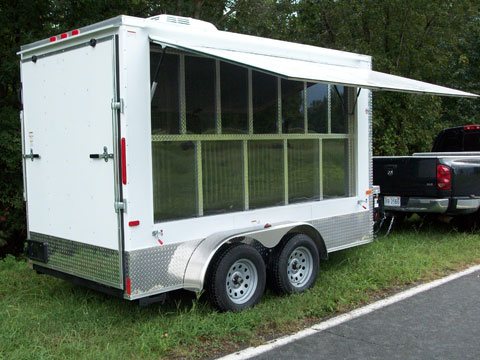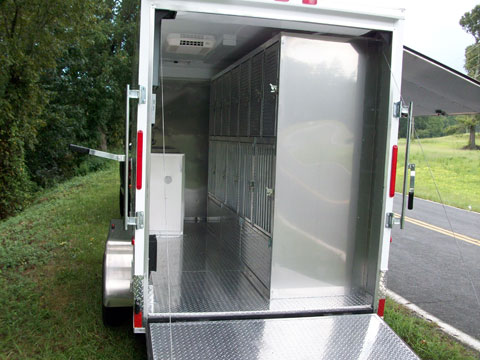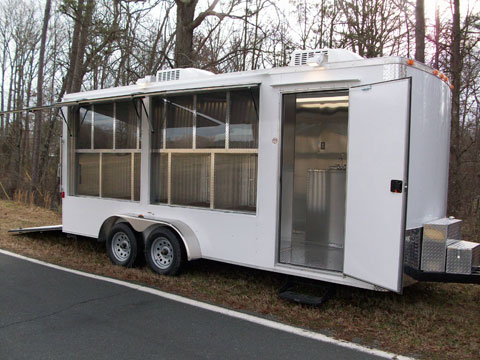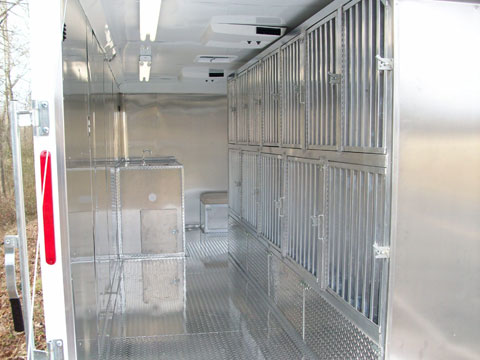 Would you like a way to increase your adoption rates dramatically? If so consider an Animal Adoption/Rescue/Disaster trailer. Instead of waiting for the public to come to your facility, with an Animal Adoption Trailer, you can load up your adoptable animals in this fully self-contained trailer and take them to your local shopping areas like Wal-Mart, Pets-Mart or the mall. We have reports from agencies using our Animal Adoption Trailers that have seen a large increase in adoptions because of the increased publicity the trailer brings. Also, since the trailer is fully self-contained, it can be used for Hording Rescues or in the event of a Disaster. Jackson Creek has the ability to build a trailer as small or as large as you require.
All Jackson Creek Animal Adoption/Rescue/Disaster Trailers have the following features:
Stainless Steel compartments
Drains in each compartment
Drains connect to a waste water holding tank
Removable rubber mats
Some of the compartments convert to one large compartment
Lexan window(s) for public view through without touching animals
Large Bar doors on the large interior doors for ventilation
Insulation in all walls
All Steel Framework
White aluminum exterior
Single, Tandem or Triple Axles
Electric Brakes on all Axles
Spare Tire and Wheel
Rear Ramp Gate
Aluminum Liner on Walls and Ceiling
Diamond Tread aluminum Floor
Fresh Water Pump
Fresh Water Tank
Waste Water Tank
RV style Dump Valve
Stainless Steel Sink
Coiled Water Hose
110-Volt Lighting
12-Volt Lighting
Commercial Gas Generator
Land Line plug with cord
12-Volt Exhaust Fan
AC Unit with Heat
Stabilizer Jacks
Awning door(s) for display
OPTIONS INCLUDE:
Temperature Monitor Alert System
Additional AC/Heat Units
Diesel Generator
Exterior Flood Lights
Roof Top Signs
Electric Tongue Jack
Water Heater
Padded Bench with Storage
Bumper Pull or Gooseneck Models
Drawings:
Pricing
For pricing on our Adoption and Rescue Trailers and options click HERE.