Diamond Deluxe Aluminum Dog Boxes
At Jackson Creek Manufacturing, Inc. we are proud to offer you our Diamond Deluxe range of aluminum dog boxes. These quality truck dog boxes are designed especially for the animal control field as well as for the transportation of hunting dogs.
Shur-Trip & EconoLine Live Traps
We are also pleased to offer our unique Shur-Trip Live Traps, which have a unique trigger mechanism invented by JCM and which will increase your catch rate percentages. Also check out our "economy" Econoline traps.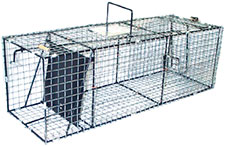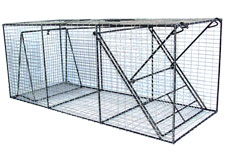 Handling Equipment
We can also supply you with animal handling equipment, including the Ketch-All Pole,which was designed by the Ketch-All Company and is used by animal control professionals and other animal handlers throughout the world. As well as poles, we supply protection gloves, cat graspers, and snake tongs. Explore our range using the links on the left.

Thank you so much for stopping by! We hope you will explore our extensive web site and discover our complete range of aluminum dog boxes, live traps, and animal handling equipment, along with the many options available.